Romantic Cabins at Little Valley Mountain Resort ::
When you are looking for a romantic honeymoon or anniversary getaway, choose the romantic cabins at the Little Valley Mountain Resort located in Pigeon Forge Tennessee in the foothills of the Great Smoky Mountains.
Our romantic rental cabins feature Jacuzzi's, hot tubs, fireplaces, cozy surroundings, and fantastic views of the Smokies and some even offer pool tables and flat screen TV's. We're sure you will find a romantic cabin perfect for your Pigeon Forge or Gatlinburg wedding, romantic getaway or honeymoon celebration.
Pigeon Forge Cabin Rentals: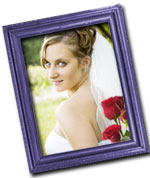 Pigeon Forge has drawn couples to its wedding chapels and a honeymoon cabin for many years, and one of the reasons is the Smoky Mountains is a great place to honeymoon.
The Little Valley Mountain Resort has a wedding chapel right here at the resort with affordable wedding and honeymoon packages.
It also has an outdoor pavilion which you can use for your reception or family get together!
Many of our couples that bring out of town guests in for their weddings are discovering that their families and friends enjoy staying in some of the larger cabins right here at the resort. We have cabins with 5 bedrooms and 5 baths complete a with pool table, outdoor grill and covered decks which are just PERFECT for a family get together and cookouts! This gives you a wonderful opportunity to share those fun and special memories that are sure to last a lifetime!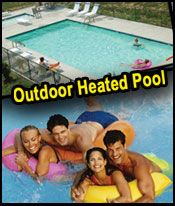 The Little Valley Mountain Resort has everything you need for a great getaway in the Smokies. The resort has a heated outdoor swimming pool that is open from early spring to late fall. There is an 18-hole miniature golf course for you to enjoy and now we have a Par 3 golf course so you can work on your short game while you are on vacation!
The Little Valley Mountain Resort also has a Badminton Court and stocked fishing ponds for the whole family to enjoy and you don't have to worry about dragging all your fishing equipment with you on vacation! We provide that for free to our guests! In fact all the activities provided at the Little Valley Mountain Resort is FREE! Just think about all the money you will save on attractions and you don't even have to leave the resort.
And for those of you who like to take nature walks or hike we have two trails right here at the resort. The Hedrick Lead Trail is perfect for a short stroll or a strenuous hike. It starts out on a level trail that winds along beside a cool mountain stream for about twenty minutes and if you desire you can turn around when the creek ends. For those who want to conquer Headrick Mountain just continue on the trail to the top. It has beautiful mountain views and a great place to have a romantic picnic at the top!
Our resort, Little Valley Mountain, presents fabulously luxurious vacation rental properties with affordable rates. It is designed to showcase privately owned and operated luxury vacation rental properties, beautifully appointed to please the most sophisticated travelers. Customer satisfaction and the development of loyal, often returning guests and referral clientele, are the primary goals here at Little Valley, reflecting the deeply held values of dedication to excellence and pride of ownership.
Plan your wedding, honeymoon or romantic getaway in the Smoky Mountains and let the professional and courteous staff at the Little Valley Mountain Resort take all the stress out of your wedding plans, honeymoon accommodations or your romantic getaway in the Smokies! You can call Toll Free at 1-800-581-7225 for your wedding and honeymoon packages or you can book your cabin online!